We will be featuring our exciting new products and solutions
You are warmly welcome to visit us at booth B16:11 in hall B. Nordbygg exhibition takes place on April 26-29.2022 at Stockholmsmässan.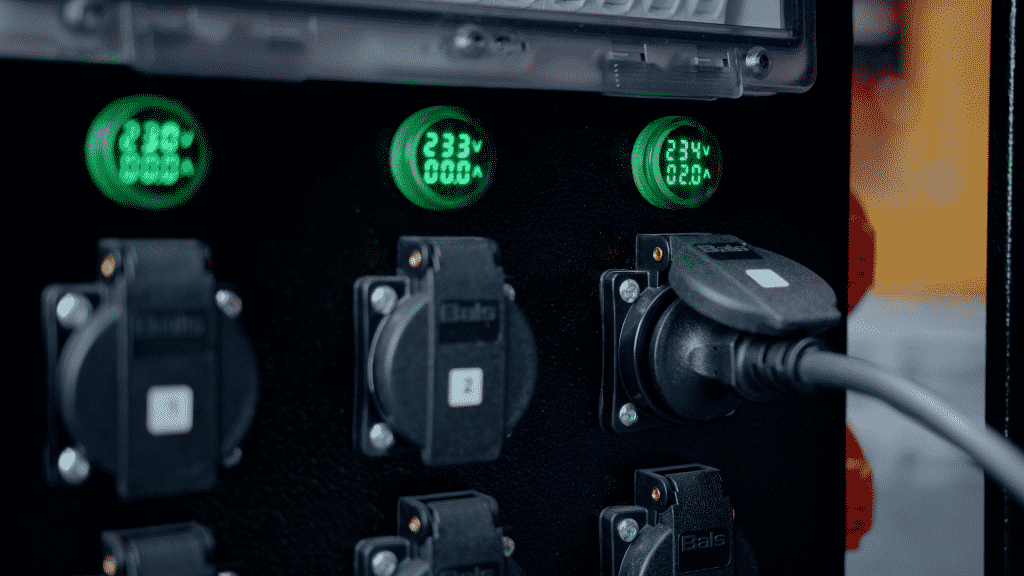 We will bring light to Nordbygg
If you are looking for cost effective work site lighting that is also safe and has long lifespan, you don't want to miss our booth B16:11. Come and see led-strips made for freezing Nordic weather, very robust general lighting and powerful led flood lights from 3000 lm to 122.000 lumens!
On the generator section of the booth B16:11 we will showcase:
2300i – handy and easy to move inverter generator that is shaped as a suitcase on wheels. With this generator you can charge computers or us it with any sensitive device since it gives out pure clean sine wave. Easy to take along anywhere.
3000i – this inverter generator gives out 3kW continuous power and is also safe to use with any sensitive device. Wheels and pull rod make moving easy. Generator has both electric and pull start.
606 DHS-GT – generator with large 30 liter tank and Honda engine has both 400V and 230V socket outlets. This is rental companies' favorite robust generator. All parts available as spare parts.
Exhibit team ready to answer all your questions
You can contact us and book a time for a discussion or just show up at B16:11 and we will be happy to demonstrate products to you.
One lucky winner will walk away with a Endress generator!
We've told about the products and team at out booth at Nordbygg, but did you know that we're offering a Endress inverter generator to one lucky visitor this year?
It's true! In addition to our product debut and live demos, we're holding a prize draw with a 2300i generator up for grabs.
Endress Silent Line generator is true to its name. 2300i inverter generator has soft running sound and is therefore easy to take with anywhere. Pull rod and wheels makes it easy to move this lightweight inverter generator. There are outlets for 230V and 12V. Pure sine wave makes it safe to use this generator with any device, even computers and mobile phones. Now you will never run out of battery!
Practical information about Nordbygg 2022
When? Tuesday to Friday 26.-29.4.2022 every day 9:00-17:00
Where? Stockholmasmässan (Mässvägen 1 Älvsjö) Hall B stand B16:11