WORKSITE POWER SUPPLY, LIGHTING, HEATING AND SITE SUPPLIES
Would you like to make sure that everything goes smoothly at your worksite and the safety of your employees is guaranteed? If you would also like to save on costs and make environmentally friendly choices while at it, you have come to the right place.
Worksite solutions
In addition to long-lasting and durable equipment, we will provide your worksite with high-quality designs, smooth installation, and advice from experienced professionals.
5 REASONS TO CHOOSE


TSR | ELSITE
Straight from experienced professionals in the field
As experienced site management professionals, we understand your needs and can help you with making smart choices for your projects.
Our comprehensive service makes your daily life easier.
You will have access to all the lighting and electrical planning experience required for your site, as well as to products of the highest quality based on the one-stop-shop principle.
High-quality products last longer
Our customers find that the value-for-money of our products is excellent. You can maximise the energy-efficiency, durability, and safety of the lighting and power supply solutions for your worksite.
Flexible procurement saves your resources.
We will help you minimise needless procurements and product downtime with our design services and flexible sourcing practices. Thanks to our repurchase service, needless procurements are no longer a risk for you.
Pleasant and smooth service experience
Our customers are perhaps most pleased with our uncomplicated and honest approach – our service is always heart-to-heart! No specialist jargon, but genuine co-operation and direct communication from person to person.
CHECK OUT
OUR REFERENCES
We have been responsible for the design, lighting, and electrification of numerous well-known construction sites throughout Finland. Our customers include both public sector operators and private developers.
Find out more about our customers' sites and the solutions used there.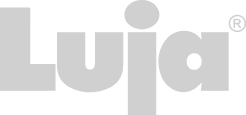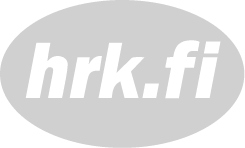 The lighting worked really well throughout the project. No lamps have broken down, even though the use is hard.
Kimmo Rusi, Foreman, NCC
I can only say that the operation was RIDICULOUSLY quick!
Hannu Vainio, Foreman, YIT
TSR | ELSITE Company
We are a Scandinavian company and represent experienced professionals in the field of worksite lighting, heating and electrification. Through us, you can have access to the best solutions and comprehensive services for the lighting and electrification of your worksite – straight from professional to professional!
We have offices in Finland and Sweden, and offer our products globally. Since we manufacture products in our own factories we can easilly modify them to suit different demands from different parts of the world.
TSR | ELSITE is a reliable and trustworthy partner